Teren powszechnie zwany laskiem grzegorzowskim.
Powierzchnia może niewielka, ale moc wspomnień się wiąże z tym miejscem.
Jak się przebijecie przez gąśzcza w kierunku zachodnim, widać pięknie miasto.
Wśród tych gąszczy i drzew znajdują się ruiny czegoś, czego nie mogłem nigdzie namierzyć.
Są tu od zawsze, pamiętam imprezy pod ich dachem.
Myślę że były to zabudowania o charakterze wojskowym, być może już za niemca była tu strzelnica wojskowa, chociaż znalazłem wzmiankę że była to strzelnica miejska wybudowana w 1861r.
Dzisiaj strzelnica Lok'u. Pod kordami zupłnie bezpiecznie, gdyż ewentualne strzelanie odbywa się kilkaset metrów na płn. i to w przeciwnym kierunku, tak że nawet przeciwny wiatr nie stwarza zagrożenia
Do ustrzelenia są trzy certyfikaty dla trzech pierwszych śmiałków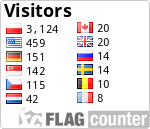 Opis skrzynki pochodzi z serwisu Opencaching.PL.