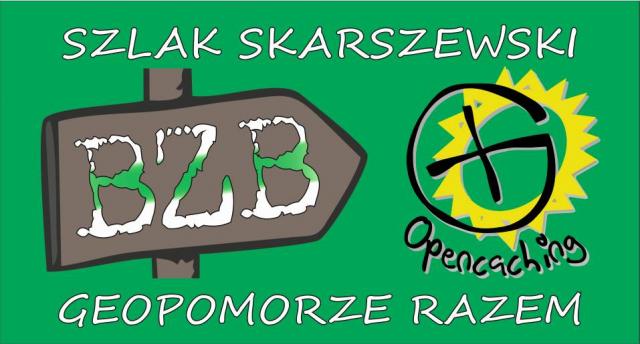 Tytułowe BZB to … kolory (biały – zielony – biały) szlaku pieszego, wytyczonego przez Polskie Towarzystwo Turystyczno-Krajoznawcze, wiodącego z Sopotu Kamiennego Potoku do Skarszew. Jego długość liczy 81 km i prowadzi głównie przez tereny leśne województwa pomorskiego. Po drodze można natknąć się na wiele ciekawostek przyrodniczych, obiektów historycznych oraz miejsc, które mogą Cię zachwycić... Zapraszamy Cię na geospacer – zobacz to sam! A przy okazji może znajdziesz jakąś skrzyneczkę!
Współrzędne zaprowadzą Cię przed tablicę informacyjną - zapoznaj się z nią :) Nie martw się - nie zmuszę Cię do wyszukiwania informacji. Wystarczy, że staniesz pomiędzy słupem (tablicy) a szlabanem i wykorzystasz "białozielonego" do wyznaczenia kierunku. Wykonujesz następujące działania:

- wędrujesz 30m pod górkę, aby w małym dołku znaleźć kamień,
- przy kamieniu, w lewo zwrot. I wędrujesz już tylko 20m.
- Hmmmm... kesza nie widzisz? W lewo zwrot i 5m do celu:)
Opis skrzynki pochodzi z serwisu Opencaching.PL.