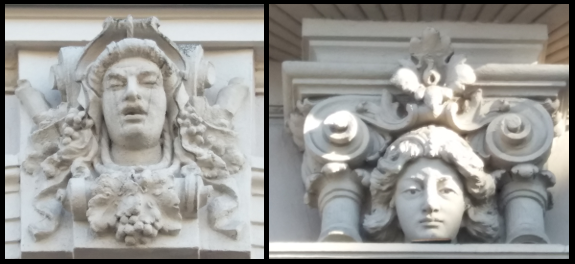 Seria KATOWICKIE WYIMKI to quizy przez które chcielibyśmy pokazać ciekawe kamienice i rzeźby, jedne zabytkowe a inne zapomniane. Wystarczy odnaleźć detal ze zdjęcia gdzieś na terenie Katowic i postępować zgodnie ze wskazówkami zawartymi poniżej.
Inspiracją do założenia tego rodzaju skrzynek w Katowicach były wcześniejsze serie Wyimków ze Szczecina, Gdańska czy też Elbląga.
Informacje o skrzynce:
Około 10 - 12 metrów od wyimka znajduje się znak ograniczający wjazd pojazdów pod most (max wysokość to 3.2 metra) Kesz ukryty jest nie na tym znaku, ale pod nim, tak na wysokości 2.2 metra.
Opis skrzynki pochodzi z serwisu Opencaching.PL.