Mała Rawka (1267m n.p.m) napotkamy idąc z Przełęczy Wyżniańskiej na Wielką Rawkę. Jest to doskonały punkt widokowy, z którego można podziwiać wspaniałe widoki na Połoninę Caryńską.
Rawki to pierwsze moje spotkanie z Bieszczadami 37 lat temu i odwiedzane niemal przy każdej wizycie na bieszczadzkich szlakach.
Kesz to plastikowe opakowanie na żywność.
Reaktywacja.
Z uwagi, że na szczycie Małej Rawki poprzednie ukrycie nie zdało egzaminu tym razem kesz został ukryty na przełęczy między Rawkami. Myślę, że z odnalezieniem nie będzie problemu.
Pozostaw skrzyneczkę tak jakbyś chciał zastać własną. Powodzenia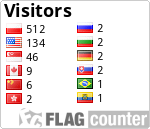 Opis skrzynki pochodzi z serwisu Opencaching.PL.