Co ciekawe, Chebzie jest jedyną dzielnicą Rudy Śląskiej bez kościoła. W budynku w którym znajduje się kaplica, mieści również się przedszkole. Wybudowany został on sto lat temu przez Schaffgotschów, arystokratyczny ród związany z Rudą Śląską. Dawniej był to Dom Związkowy, przeznaczony na spotkania towarzystw kościelnych. Po wojnie urządzono tu przedszkole i salę gimnastyczną. Później z sali nie korzystano, ale na kaplicę pomieszczenie nadawało się w sam raz. Tym bardziej że mieszkańcy Chebzia musieli na msze chodzić do odległego o ponad kilometr kościoła w Goduli. Choć parafia nie jest duża, bo liczy niewiele ponad 1000 osób to kaplica mieści zaledwie około 90 osób, więc większość wiernych stoi na ulicy.
Źródło: https://dziennikzachodni.pl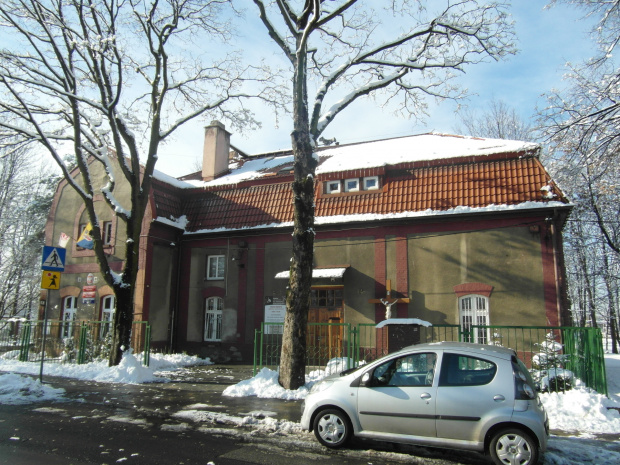 Opis skrzynki pochodzi z serwisu Opencaching.PL.