Głaz Batorego - głaz narzutowy w Dzbeninie. Pomnik przyrody. Jest to głaz z granitu różowego. Kamień jest zanurzony w starorzeczu Narwi, około 12 metrów od brzegu rzeki. Głaz ma w obwodzie 12 metrów i 4,5 metra wysokości.
Wokół tegoż kamienia krąży wiele legend. Najbardziej znana (jej część) to ta o Królu Stefanie Batorym o której możecie poczytać w internecie.
Jednak całą legendę ciężko znależć. Specjalnie dla tej skrytki poszperałem w Kurpiowskich legendach i znalazłem :)
Jeśli chcecie poznać całą legendę gorąco zachęcam do przeczytania "Bursztynowe jezioro"
UWAGA!!! Przy wysokim stanie wody w rzece skrzynka może być niedostępna.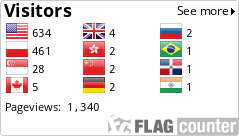 Opis skrzynki pochodzi z serwisu Opencaching.PL.