Skrzynka założona spontanicznie, pod wpływem terroru Freneya.
Malowniczy Orawski Zamek, o którym możecie przeczytać  w wujku googlu. Nie będę tutaj nic pisał,  to trzeba po prostu zobaczyć. Ciekawsza jest za to historia powstania kesza:
Freney: Docu załóż skrzynkę, bo nie mam czego szukać.
Doc: Nie ma mowy, nie lubię spontanów
Freney: Załóż, masz tu wszystko. Pojemnik, logbook
Nannette: Ja dorzucę fanty. Masz.
Doc: Nie, no co Wy?.... No dobra...
Freney: Super! Masz 25 minut do wejścia na zamek, więc wymyśl miejscówkę, byle fajną i zakładaj!!!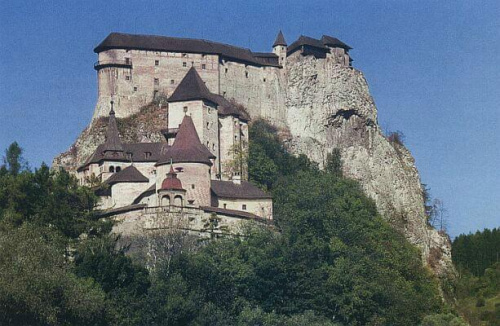 Skrzynka mała, tradycyjna czyli na koordach. Miłego bobrowania. Można się nieco ubrudzić ;)
Opis skrzynki pochodzi z serwisu Opencaching.PL.