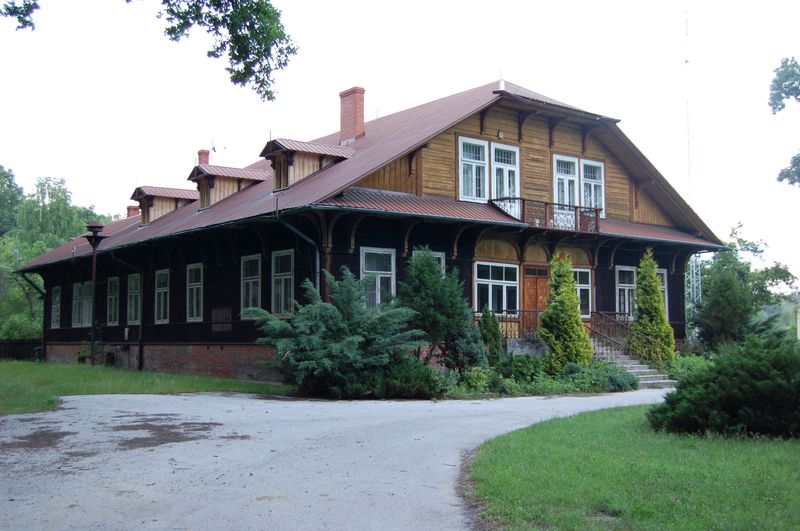 Buda Stalowska to położona malowniczo, wśród lasów i stawów osada, należąca dawniej do rodu Tarnowskich. Od XIX wieku znajdowało się tu centrum gospodarki leśnej, działały: tartak, zakłady suchej destylacji drewna, torfownie.
Na początku XX w. Tarnowscy zbudowali tutaj letnią siedzibę myśliwską, stylowy drewniany pałacyk.
Na zlecenie Tarnowskich wykonali go bracia Kunefałowie, cieśle z Alfredówki.
Do niedawna budynek był siedzibą Nadleśnictwa Nowa Dęba. Teraz w pobliskich budynkach mieści się Leśnictwo Berówka, a wokół ma swoją trasę ścieżka dydaktyczna.
---
Link do pozostałych skrzynek z serii 'Na Stawach'

---
Pojemnik zawiera na starcie: logbook, ołówek, pochłaniacz wilgoci, 3 x Certyfikat, 2 x GKreta.
Kesz jest też małą 'bazą osuszaczy' - jak ktoś czuje potrzebę to może zaczerpnąć z zapasu ;-)

Skrzynka ukryta w miejscu "charakterystycznym".

POWODZENIA !!!
Opis skrzynki pochodzi z serwisu Opencaching.PL.