Skrzynka jest odzwierciedleniem kesza Projekt PL: Niechorze ,
który z jakiś niewiadomych przyczyn ma walnięte kordy o blisko 400 km.
OPIS MIEJSCA:
Niechorze - wieś w województwie Zachodniopomorskim.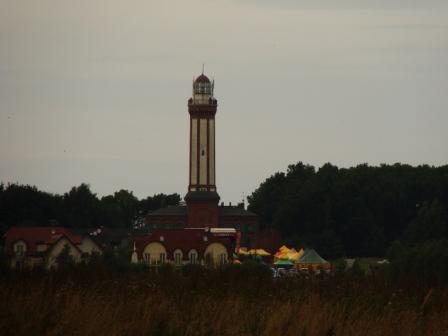 .
W Niechorzu na 22 metrowym klifie wybudowany został w 1866 roku wspaniały 45 metrowy zabytek architektury. Światło latarni można dostrzec z odległości ponad 36 km, dzieje się to za sprawą specjalnej żarówce o mocy 1000 W, jej moc jest 20-krotnie wzmacniana przez specjalny system pryzmatów. Z balkonu latarni można podziwiać wspaniałą panoramę.. ale to wszystko dopiero po pokonaniu 210 stopni.
OPIS SKRZYNKI:
Pojemnika PET szukaj w trawie tuż przy ścianie.

Opis skrzynki pochodzi z serwisu Opencaching.PL.